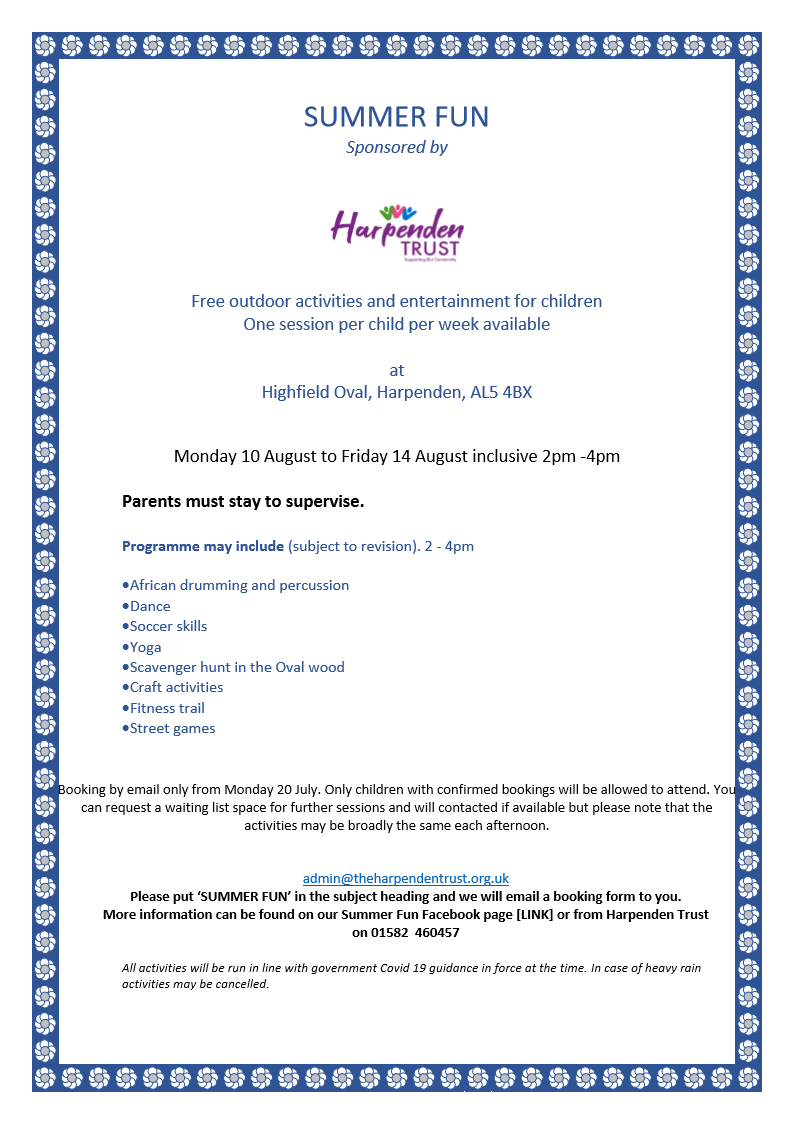 SUMMER FUN. Sponsored by the Harpenden Trust. Free outdoor activities and entertainment for children aged 8-11 years taking place at the Highfield Oval, Harpenden, AL5 4BX, Monday 10 August to Friday 14 August inclusive, 2pm - 4pm. (Parents must stay to supervise. Only children with confirmed bookings will be allowed to attend. One session per child per week available.)
Bookings open Monday 20 July. For a booking form please email [email protected] with 'SUMMER FUN' in the subject heading. A booking form will be sent to you by return. Booking confirmations will only be sent once the Trust is in receipt of the completed form.
More information can be found on our Summer Fun Facebook page or from the Harpenden Trust on 01582 460457.
All activities will be run in line with government Covid-19 guidance in force at the time.
15 July 2020