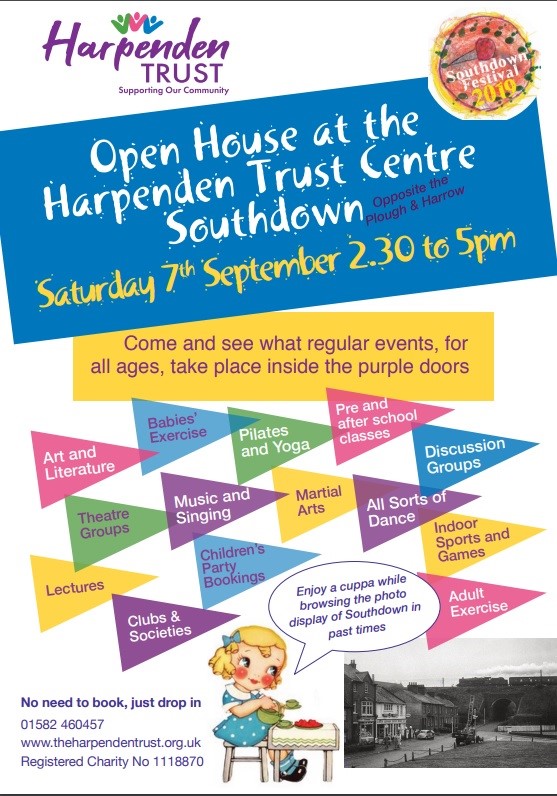 There's probably more going on every week in the Harpenden Trust Centre – right opposite the Plough & Harrow in Southdown Road – than anyone could imagine. So to showcase what goes on behind the purple door, the Trust is entering into the spirit of the Southdown Festival by organising an Open House to display the massive range of activities and interests that fill the hours day after day.
The Trust would love you to come and learn more about some of these: Art and literature, babies' exercises, pilates and yoga, pre-and after-school classes, discussion groups, theatre groups, music and singing, martial arts, all sorts of dance, lectures, clubs and societies, indoor sports and games and adult exercise classes. Oh, and children's parties!
There's a cup of tea while you browse a photo display of Southdown in past times.
Drop in any time between 2.30 and 5.00pm on Saturday, September 7.
You can always get in touch with the Trust on 01582 460457 or www.theharpendentrust.org.uk.
12 August 2019