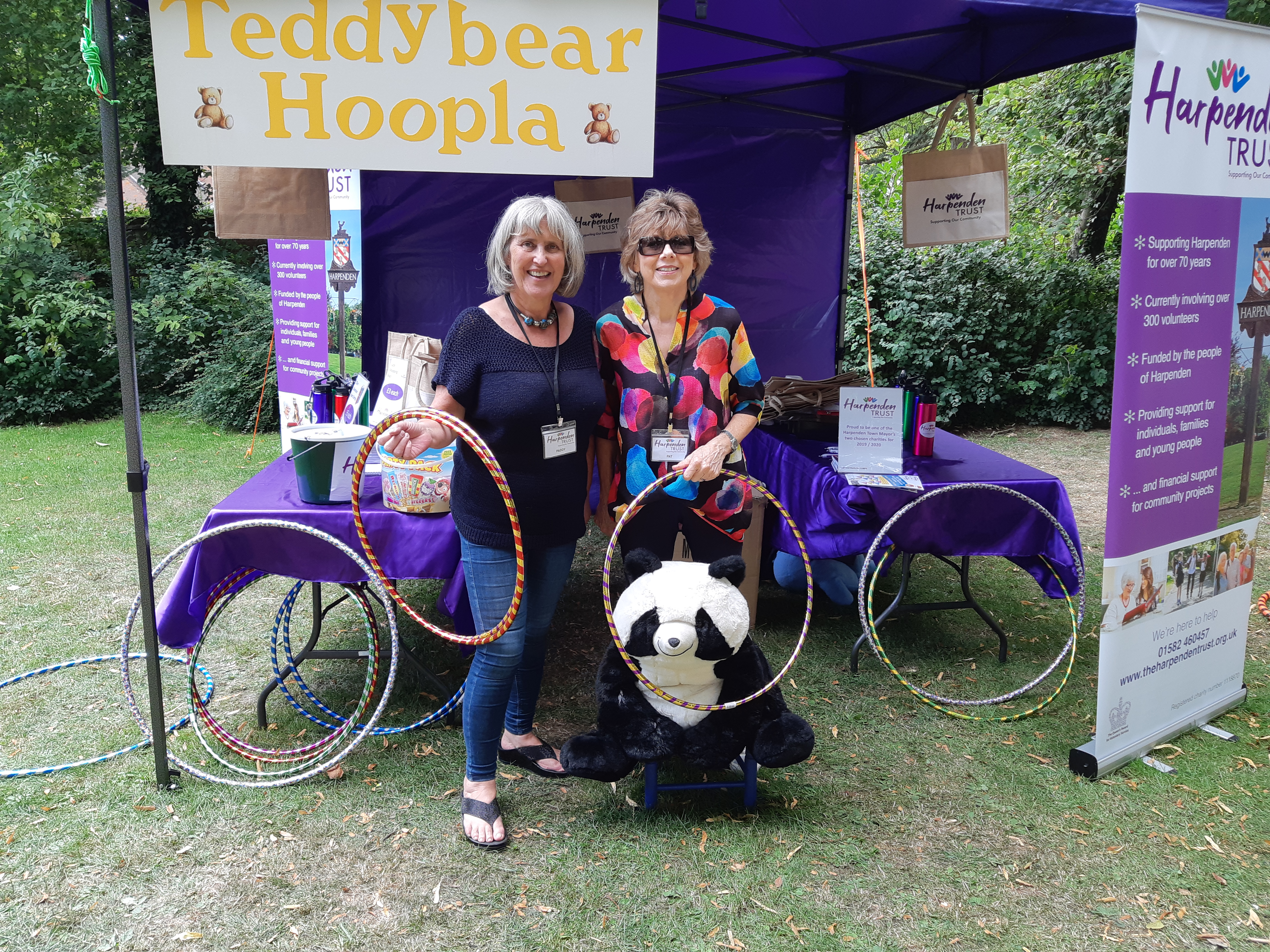 We had a wonderful time on our stall at the Teddy Bears' Picnic at Lydekker Park on Wednesday, 7th August. There were lots of other great stalls, and a wonderful collection of teddies in attendance.
Our game of Teddy Bear Hoopla was played by a huge number of children – we gave out 130 certificates to winners!
Thank you very much to the Harpenden Town Council for organising the event, and for having us as one of the Mayor's charities. Hopefully we'll see everyone there again next year.
14 August 2019