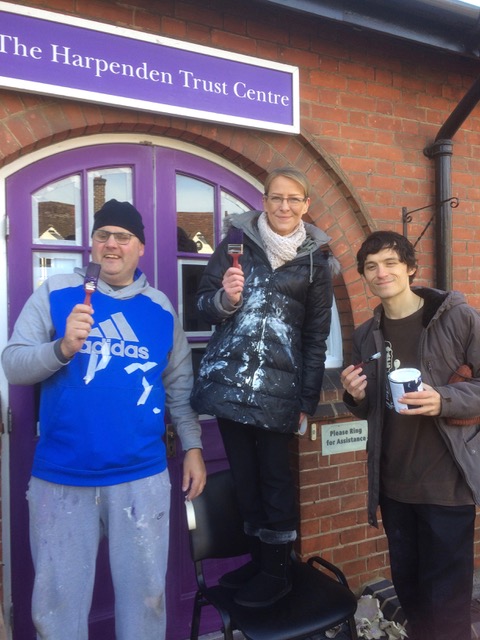 Harpenden Trust's welcoming doors have been spruced up for the winter – thanks to some nifty brushwork by the manager of Sainsbury's store in the town, Gary Watkin, along with colleagues AJ Kerr and Dan Moltes (right).
The trio were fulfilling Sainsbury's pledge to do something for the local community as part of the Company's 150th birthday celebrations.
It was a chilly morning when the team left the warmth of their store for the Trust's Southdown centre, to wield brushes and paint provided by District and Modern Stores. But as Gary said: "We are proud to have helped to brighten up the entrance to the Trust. It is just a small way to show our appreciation for all that the Trust does."
Earlier the Harpenden store had provided free tea and cream cakes on four consecutive Thursday afternoons also to celebrate the anniversary.
28 October 2019