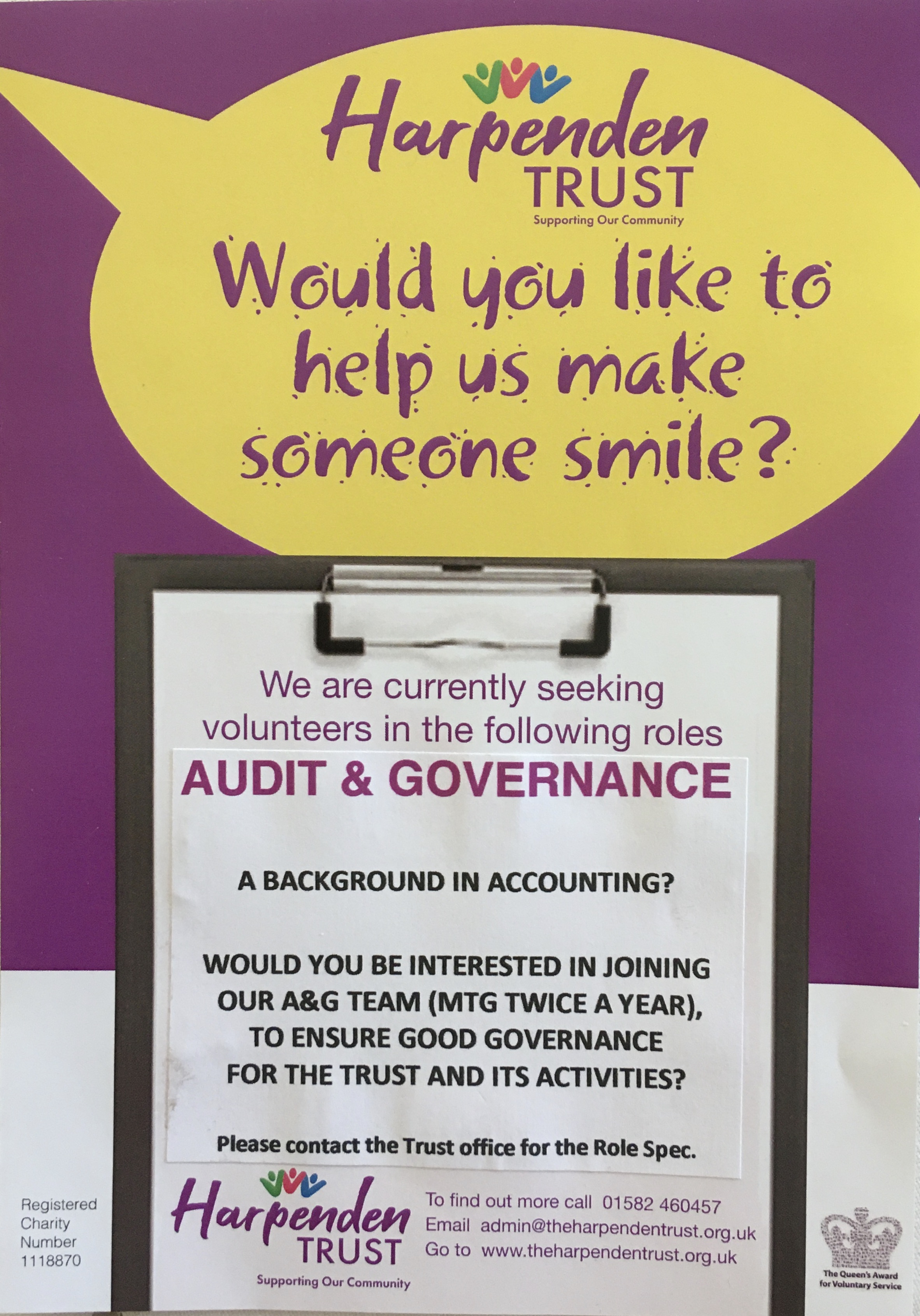 Do you have a background in Accounting and want to offer some help to support the local community?
Would you be interested in joining our Audit & Governance team - meeting twice a year - to ensure the good governance of the Harpenden Trust and its activities?
Please contact the Trust's Office on 01582 460457 for the role profile.
23 May 2020